Meet our ultra-talented team of results-oriented healthcare marketing experts and consultants
We are very proud of the talented and dedicated people we have assembled to serve you.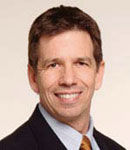 Stewart Gandolf, MBA, Chief Executive Officer and Creative Director
Read Articles by Stewart
Over the years Stewart has personally marketed and consulted for over 1,457 healthcare clients, ranging from private practices to multi-billion dollar corporations. Additionally, he has marketed a variety of America's leading companies, including Citicorp, J. Walter Thompson, Grubb & Ellis, Bally Total Fitness, Wells Fargo and Chase Manhattan. Stewart co-founded our company, and today acts as Chief Executive Officer and Creative Director. He is also a frequent author and speaker on the topic of healthcare marketing. His personal accomplishments are supported by a loving wife and two beautiful daughters.
---
Niki Kaylor, Director of Client Services
Niki brings over 18 years of experience in marketing and branding to her role as leader of Healthcare Success' account teams. Her experience spans not just healthcare but also retail, hospitality, tourism, consumer packaged goods and real estate marketing. Niki contributes a uniquely approachable style of leadership and client advocacy that are essential to Healthcare Success' formula for marketing success. She is known for the pride that she takes in building strong relationships with clients, colleagues and vendors, attributes that help expand the company's abilities to market clients effectively for maximum success. Niki earned her advertising degree from the University of Florida, and she remains a diehard Gator fan. She enjoys spending her free time with her family, running or volunteering her time for good causes.
---
Kathy Roy Gaughran, Senior Marketing Strategist
Read Articles by Kathy
In her career, Kathy has helped over 4,000 clients all over North America achieve their growth goals. As an award-winning strategic marketing planner, Kathy has been involved in both the high level strategies required for long-term sustainability, plus the tactical execution used to accomplish the day-to-day successes. Kathy's clients include practices with annual revenues well over $10 million and with annual marketing budgets up to $900,000. In addition, Kathy is an accomplished speaker, appearing at countless national, local and state healthcare associations. Kathy is a member of the American Marketing Association and The Direct Marketing Association. » Click HERE to email Kathy
---
Jamie Roney, Account Supervisor
Read Articles by Jamie Roney
Jamie has been with Healthcare Success since its inception. She has a lengthy history establishing and growing strong client relationships, having consulted and worked with 300 healthcare clients across the nation. Her charisma and leadership abilities are natural gifts. She loves working with healthcare businesses to help them flourish and is passionate about comprehensive marketing integration and resourceful problem solving. She has developed and implemented hundreds of successful marketing campaigns for her clients. Jamie has been a featured speaker at a number of healthcare marketing seminars and conferences, as well as authoring numerous articles on the subject. She is a believer of continual education and the pursuit of happiness, which for her, includes her family, skiing, water polo and training horses.
---
Raheim Bundle, Digital Marketing Manager
Read Articles by Raheim
Raheim handles campaign strategy, setup, optimization, A/B testing and bid management for all of Healthcare Success' client PPC campaigns. A fitness enthusiast and ex-Marine who has travelled around the world, he brings a high level of energy and determination to our online team, along with more than 8 years of Google experience. Raheim is committed to driving quality traffic to clients' websites and increasing overall conversions via effective paid online advertising practices. As part of staying on top of each campaign, Raheim is dedicated to the latest best practices and changes within the industry.
» Click HERE to email Raheim
---
Christine Rizza, Business Development Manager
Christine brings a strong online marketing background to Healthcare Success. She has worked with large organization like Guthy Renker and Fidelity Life. Christine is born and raised in Southern California and received her bachelor's degree at University of California, Irvine.
» Click HERE to email Christine
---
Steven Jacobs, SEO and Social Media Director
Read Articles by Steven
As Healthcare Success' SEO & Social Media Director, Steven is responsible for overseeing long-term Search Engine Optimization strategy, helping healthcare practices rank in Google's Search Results. He specializes in staying on the cutting edge of a constantly changing industry, developing SEO strategies to build an audience, increase website traffic and generate qualified leads that yield long term success. Steven graduated from Concordia University as one of the top graduates from the business department, he has worked and optimized over 250+ websites.
---
Lori Waltz, Director of Training
Read Articles by Lori
Lori has over 15 years of experience as a healthcare practice trainer and consultant. She has consulted with hundreds of medical and dental practices throughout the US, and in nearly every specialty. In addition to having a solid education in marketing, behavior training and business management, Lori has a very comprehensive approach. She will thoroughly analyze every aspect of your practice, identify areas that need improvement, and show you and your staff members how to implement a customized program for success. Lori is extremely energetic and personable and knows how to motivate staff members so they enjoy working as a team. In addition, Lori's programs can help increase your efficiency, provide a better patient experience, increase your number of booked patients, increase patient referrals, and enhance your reputation.
---
Simona Ramos, Associate Creative Director
Read Articles by Simona
A talented Art Director with years of experience, Simona helps to create unique and compelling design campaigns for Healthcare Success. For over 15 years, she has worked in association with Stewart and has served over 1,200 clients in the healthcare field alone. In addition to her expertise in healthcare marketing, she has also worked as a Senior Art Director for a major casino as well as an Internet search engine company. Simona began her career with a Bachelor's Degree in Fine Arts with an emphasis in design, and fell in love with art upon frequenting museums as a child.
---
Greg Ashbaugh, Senior Copywriter
A highly capable writer and strategic thinker, Greg has more than 15 years of experience writing marketing campaigns for healthcare practices of all types. He has helped hundreds of clients across the U.S. achieve their unique goals by being thorough, dedicated and attentive to the details. A former Agency Director and Creative Director in healthcare-practice marketing, Greg brings a broad understanding and perspective to each practice's situation, objectives, needs and ultimate marketing success. Today, Greg is known for his willingness and ability to handle any marketing challenge and produce top-quality marketing messages that get results. A husband and father, Greg plays a variety of musical instruments and is involved in several musical projects.
---
Scott Orchard, Senior Designer and Web Developer
Read Articles by Scott
Professional designer and web developer with over 13 years of experience working with large brands and small businesses from multiple industries. Scott has a considerable amount of experience in web and print design, website development, online media, e-commerce, marketing, branding, problem solving and account management. Scott's past clients include SALT. Optics, Rusack Vineyards, Thinkwell Group, Inc., Reiter Affiliated Companies, Herman Ostrow School of Dentistry of USC, Microdevices Laboratories JPL NASA, Archiv-e Fine Art Prints, Valeant Pharmaceuticals, Imperial Barber Products, Mercury Insurance, Dole Food Company, Inc. and one of his favorite restaurants, The Cannery Seafood of the Pacific. Scott is also an Eagle Scout.
---
Heidi Drinkward, Project Coordinator/Media Specialist
As a project coordinator, Heidi plays a central and essential role in the successful implementation of our clients' overall marketing strategies. She brings to this effort strong attention to detail, which she combines with her natural knack for planning and organizing to help ensure clients achieve marketing success. Heidi is also a key member of Healthcare Success' media team — a media specialist who helps plan and execute clients' media plans. She is a graduate of Chapman University in Orange, CA, where she earned her Bachelor of Science degree with an emphasis in marketing.
---
Michelle Day, Copywriter-Blogger
As a natural writer all her life, Michelle is our go-to blogger and copywriter. She develops engaging content for many of our clients including vein, dermatology, orthopedic, oncology and pain practices. With a background in marketing and public relations, she has a passion for creating content that helps our clients connect to – and attract – more patients. In her spare time she enjoys attending country concerts, cooking and sketching.
---
Kyle Hojem, Marketing Coordinator and Office Administrator
Kyle has been with Healthcare Success since 2013 and earned the distinction of the only person to work in almost every department of the agency. His current position is Marketing & Office Administrator. Before joining the team at HS, Kyle interned with a community newspaper in Long Beach, CA, and on the Marketing/PR team for the 2013 Newport Beach Film Festival. He attended California State University, Fullerton, and possesses a BA in Communications. In addition, he proudly holds an AS in Business Management from Irvine Valley College. Kyle is an avid music and radio fan, foodie and loves old TV shows.
---
Jake Weber, Copywriter
Jake was brought on right out of University of California, Irvine, where he completed his bachelor's degrees in literary journalism and philosophy. Jake discovered his passion for writing after being forced to take Writing 101 during his first semester. While at UC Irvine, Jake's senior workshop article on "fracking" was selected by the literary journalism department as one of the top 10 pieces of the year.
In addition to his collegiate writing experience, Jake also competed on the Grossmont College Speech & Debate team, taking bronze at the 2012 national tournament in parliamentary debate, and has published numerous articles in Orange Coast Magazine. In his free time, Jake enjoys hiking, snowboarding, weightlifting, traveling and trying new restaurants.
---
Sam Jones, Managing Editor
Writer, editor, entrepreneur and healthcare marketer, Sam is responsible for much of our published content – on our website, blog, e-newsletters, as well as feature material in medical & dental industry publications. He is an experienced marketing and marcom resource guy, and a multi-channel advisor for practical and cost-effective bottom line results. Sam has a unique business background including the three practical sides of business communications, looking at his articles from the media, the agency and the client perspective. Industry experience includes healthcare, technology, transportation, and banking & finance sectors.
---
Charlie D., Media Buyer
Charlie has over 30 years of experience in media planning, buying and research with specific expertise in national, regional and local direct response broadcast strategies and analysis. He previously was media director of Christopher Thomas Associates and Lobo & Petrocine in New York and is currently overseeing and managing all media plans and budgets for more than 30 clients. During his career, he was instrumental in the successful multi-million-dollar media launch of the popular diet supplement, Metabolife. He has also served as a marketing consultant for AT&T, Playboy Enterprises and Tribune Entertainment, helping to develop revenue-generating strategic partnerships with Fortune 500 companies and media outlets. Charlie attended Upsala College and has a Bachelor of Science degree in Radio and Television Broadcasting.
---
Chase R., Art Director and Web Designer
As with many of our Medical Marketing All Stars, Chase is an exceptionally talented and versatile individual; someone we've worked with for many years. As a result, he is one of our primary "go-to" creative resources for Internet marketing expertise; working with our clients as well as our own corporate online marketing. Chase has nearly 20 years experience in advertising as a designer, art director, and creative director, and more than 11 years in web development and 5 years in search engine optimization strategies and implementation. In addition to Internet design and development for our clients, Chase frequently designs ads and print collateral materials. In addition to working with hundreds of healthcare clients, Chase has a strong background in the pharmaceutical, technology, real estate and tourism industries.
---
George H., Video Producer
Since 1990, George has worked in video and film production. He started his career with commercial production in the art department then advanced into all facets of video production. He takes an "old school" approach to film & video production while applying the most up-to-date technology. His concept is based on quality professional craftsmanship, with a fully trained crew, offering digital broadcast-quality multimedia video and High Definition. George is on the cutting edge of technology with streaming video to the Internet and building advanced DVD productions. George has traveled to 60 countries and has produced numerous corporate videos, commercials and 3 adventure documentaries. He is the winner of numerous awards including a 2009 Communicator award. To put it simply, "I have a true passion for storytelling. Using today's technology lets me be more creative than ever before."
---
Gil Z., Account Manager and Senior Copywriter
Gil has vast expertise writing for all media during his 25-year career, especially Websites (over 115), hundreds of radio and TV commercials, plus direct response campaigns that make the phone ring or sites click. He has earned a top ranking on Google for "healthcare copywriting" by writing websites for LASIK surgeons, cosmetic and family dentists, periodontists, chiropractors, laparoscopic surgeons, colonoscopy devices, dental products, health insurance companies, hospitals, and more. His background includes many familiar brands including: Blue Cross/Blue Shield of California/WellPoint, Maxim Healthcare Services (Caregiving Now and Nursing Now Newsletters), St. Francis Hospital, St. Joseph's Medical Center, Anne Arudel Medical Center, and Towson Health Express (all Baltimore), and St. Mary Medical Center (Philadelphia), Get Third Eye Retroscope, Hantel (Medical and Biotech Product Engineering), Sola Optical, and LASIK-One.
---
Steve M., Art Director and Web Specialist
Steve is a seasoned professional with a modern design sensibility. While his portfolio consists of award winning work, his first priority is to produce results for clients – marketable results that translate into increased revenues. Time and again he has proven his ability to integrate his expertise with a practice. He centers his attention on a client's needs, goals, budgetary considerations, and aims to identify with the client's company philosophy and mission, and then translates that into an excellent finished product. Steve's experience with art direction on hundreds of campaigns, in a variety of healthcare modalities, gives him unique insight on how to creatively represent healthcare practices. In addition to healthcare, Steve has worked with past clients such as American Express, Home Depot, ITT Sheraton and Paul Brown Hawaii.